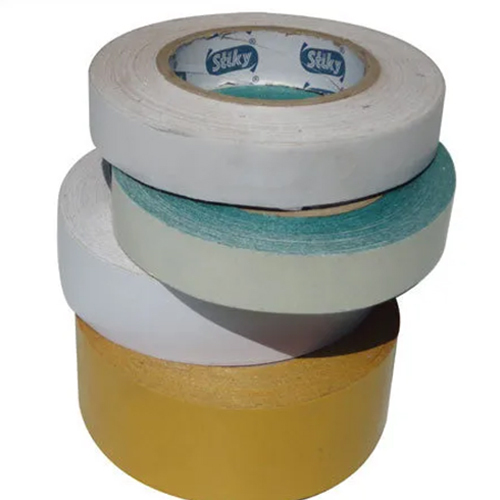 Double Sided Tissue Adhesive Tapes
Product Code : 08
Product Description
Double Sided Tissue Adhesive Tapes

We are an important manufacturer, supplier & exporter of Double Sided Tissue Tapes that have excellent adhesive strength, and good solvent & temperature resistance. These are used for bonding similar / dissimilar surfaces like plastics, leather, papers, edges of bags / belts / wallets, reinforcing seams, mounting name plates, etc. The Double Sided Tissue Tapes are also used in mending, splicing, holding, re-inforcement and mounting applications. These are available with different types of adhesives.
These are available in different types of adhesive types and thicknesses. We can also offer Repulpable grades too.